Energy audits for condominiums
In accordance with France's National Commitment to the Environment Act 2010, most condominiums must undergo an energy audit before December 31, 2016 and present a list of energy-saving improvements during the owners' association meeting.
Energy audits for the service industry
Energy audits are mandatory for major organizations (employing over 250 people or generating over €50 million in annual revenue or whose balance sheet total exceeds €43 million) before December 5, 2015.
A first step towards the ISO 50001 standard: energy management.
What does an energy audit involve?
Energy audits are defined by European standard EN 16247 and comprise the following phases:

Assistance with carrying out improvement actions following an energy audit
Complementary energy audit services
Infrared thermography of buildings using a multicopter (drone)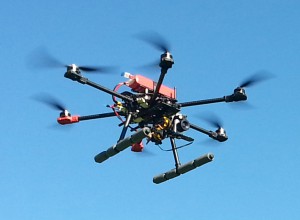 Drone-based thermography complements ground-based thermographic surveys for detecting faults in the building and its roof.
Energy metering
An energy metering system can be coupled with a monitoring
system to keep the building's energy use under firm control.
Examples of energy audits